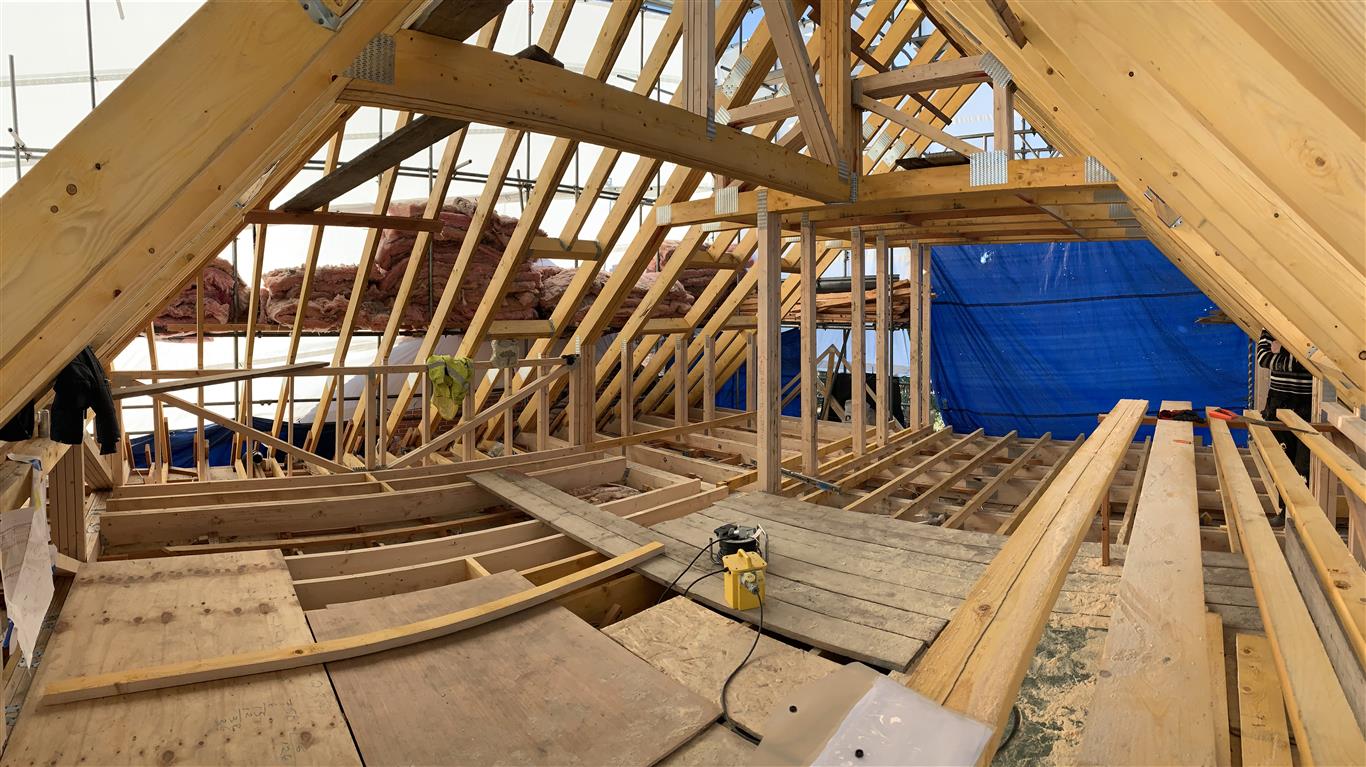 25 Jun

How Do the Types of Loft Conversions Differ?

A loft conversion is one of the easiest ways to add space to a property, and we are seeing an increasing amount of demand here at Add a Room. One of the most common questions we are asked by potential customers is what kind of loft conversion they should choose for their home in Essex. There is no 'one size fits all' answer to that question – but as the experts in loft conversions Essex clients recommend, we can give you all the information you need regarding the different loft conversions that we offer, clearly laying out how they differ and the benefits that they offer.
Velux
First up is a Velux loft conversion. This is one of the cheapest ways to convert a loft, as long as your existing roof space is big enough and you have plenty of head room. There is no need to make any changes to the pitch or shape of the roof, so Velux loft conversions costs a lot less than a Dormer or Hip-to-Gable style. Along with your new windows, we will add a proper floor and a staircase so that your loft is habitable and accessible. Depending on what you would like included in your Velux loft conversion, the timeframe for the completion of the work can be just a few weeks.
Benefits:
planning permission often is not required
by far the cheapest kind of conversion
construction work and related disruption will be minimal
get the space you need without having to move home – saving you more money
Dormer
Dormer loft conversions are most often found at the rear of a property and extend vertically from the plane of an existing sloping roof. This gives you more headroom in your loft space. Dormer loft conversions are some of the most popular in the UK, and you will see them all over Essex. They are very cost-effective and give you a lot more space – perfect if you have lots of plans for your loft conversion! Dormer loft conversions typically do not require planning permission, but sometimes it may need to be obtained. If it does, we will provide expert advice and guidance at every stage of the process.
Benefits:
planning permission is not usually required
maximises the headroom in your loft, turning it into a really versatile space
dormer windows or French doors can be combined with a balcony, allowing you to make the most of your view
suits a wide range of property styles, from modern to traditional
Hip-to-Gable
A Hip-to-Gable loft conversion extends the sloping sides of the roof outwards, with a vertical wall replacing the sloped side of the roof. This gives you a much greater deal of head room in your loft space, and this type of conversion is ideal for detached and semi-detached homes. Hip-to-Gable loft conversions do not usually require planning permission, meaning work can begin right away. There are instances where planning permission may need to be applied for, but this is something that we will look after once we carry out a survey of your loft and have the drawings completed.
Benefits:
gives you a large amount of extra space, allowing you to use your loft as anything from an additional bedroom to a home office
the best option for detached, semi-detached homes or bungalows
a much cheaper choice that extending your home, with many of the same benefits
very attractive to potential buyers
Get in touch today!
We are the experts in loft conversions Essex property owners trust, and we are here to answer any questions that you may have. Whether you already know what kind of loft conversion you want or you need some further guidance, we are on hand to give you all the information you need.