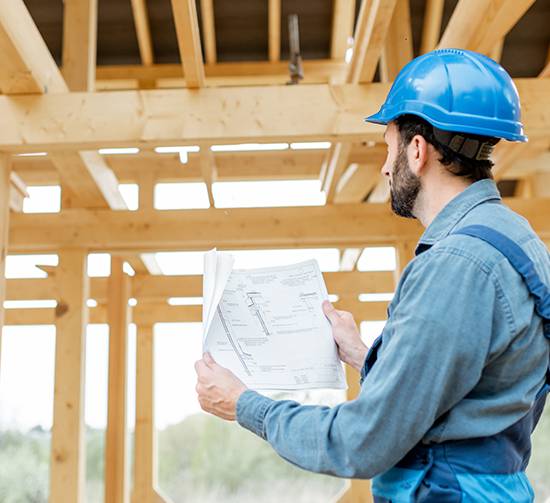 01 Aug

2022 Home Extension Trends
Inspiration for Your House Extension
Looking for inspiration as you extend your home? As the house extension company Essex property owners recommend, we know what trends are set to last into 2022 and beyond. Here are some of our favourites.
Bringing the outdoors in
After so much time spent indoors during the pandemic, we are all looking to reconnect with nature. It's no surprise then, that the great outdoors is inspiring many when they extend and decorate their homes. Why not make the most of the view into your garden, bringing the outside in with bi-folding doors? If you are planning a kitchen extension, materials such as stoneware, terracotta, and marble will create a natural, rustic feel.
Dual-purpose spaces
One trend that looks as it is here to stay is the demand for dual-purpose rooms. With many people working remotely, they now expect much more from their properties. A dining room may need to double as a home office, and a living room could be the perfect place to keep active at home. So when it comes to planning your house extension, think about creating a space that is as versatile as it is beautiful.
Smart technology
If there is one thing that property owners are prioritising in their homes right now, it is technology. High-tech houses have never been more in vogue, and they can vary hugely from owner to owner depending on their taste and needs. When visualising what you want from your house extension, think about the tech that you want – whether that is a home automation system, a high-end security system, or even some remote-controlled blinds and curtains.
Sustainability
Sustainability is something that has become very important to property owners over the past few years, and it's set to continue to be a priority for those planning to extend their homes in 2022. From using reclaimed building materials to investing in renewable energy, there are so many environmentally-friendly choices to be made. You can even extend this to the décor, opting for vintage furniture and sustainable fabrics and materials when buying new.
Clashing styles
Another trend that has become more and more popular in 2022 is mixing materials and styles. If you live in a traditional home with lots of period features, a modern extension could be a really eye-catching addition to the property. Not only will it look incredibly striking from the outside, but it will allow you to create spaces with more modern, spacious dimension on the inside. To keep the theme going, invest in mismatching furniture and décor for a beautiful clash of colour and styles.
We're here to help
No matter what trends you decide to follow and what ones you choose to buck, we will be here to ensure that the vision you have for your home is brought to life. We have worked on a really wide range of properties in Essex, and have completed jobs of varying complexities and scales.
If you want to find out more, please get in touch with a member of our team today. Once they have answered all of your questions, they will arrange a visit to your property at a time that suits you.